Hi Graham,trust this message funds you well?

Just to let you know I have just finished reading Flint and have now read all 11 books in the Isle series. I have enjoyed each one immensely and have had hours of reading pleasure, each story and character are first rate. I hope you realise what a gift the art of writing and story telling is. You must have put in hundreds of hours of very hard work and you have made a bloke in Norfolk look forward to opening the next page…

Best Wishes

Steve
The "Island Connection" series takes people who live and work (or otherwise) on the Isle of Man and puts them in situations where their stories cross. Mostly the setting is the Isle of Man itself (a little independent Crown Dependency in the middle of the Irish Sea), sometimes it is elsewhere; but the common thread is always the people, their characters, their hopes, their fears, their actions, good and bad.
Why the Isle of Man? I guess it's because it's my home for six months of the year so it's simple to do any research I may need. Also, it's an ideal setting for many situations because it's a microcosm of mainland UK but everything is close at hand, so characters can do lots of stuff in very different surroundings with no need to travel large distances. So far, I've only fully exploited a few of the fabulous Manx locations so there are lots more that I can, and will, use in future stories.
While there is a common thread that passes through each book, you can read them as stand-alone books without losing any of the sense of direction. You can get more details using the menu on the right. Meanwhile, if you've not yet worked out where the Isle of Man is located, the map below may help!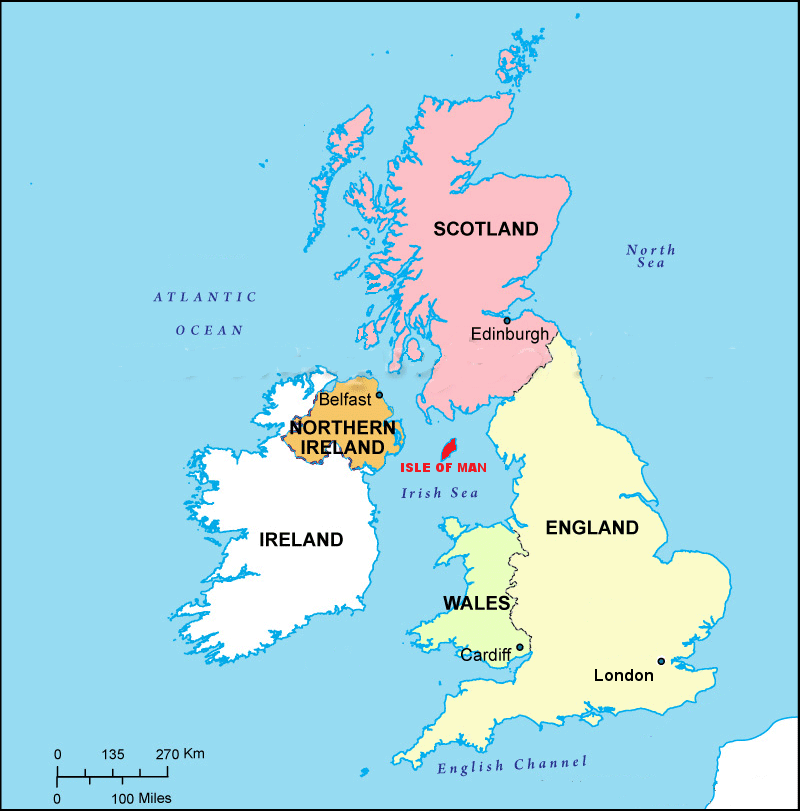 UNDER THE ROCK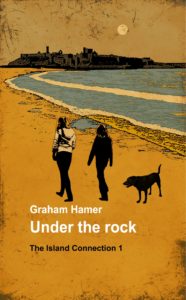 I'd grown to like many of the characters from the first two books, so my third book became the first of The Island Connection series. Under the Rock is a jaunt through some inlikely happenings where some of my imaginary friends came back out to play! When Jihadists take the Isle of Man's Chief Minister captive, you can expect sparks to fly – and they do!
OUT OF THE WINDOW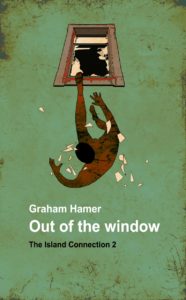 Two of my characters out of 'Under the Rock' took on a special life of their own and virtually wrote the second book in the Island Connection series, Out of the Window, on their own without me telling them what to do! It's two years after the Chief Minister was taken captive, but our two intrepid heroes come across someone of about the same age who is in a bad situation that is getting even worse. They do what any 16-year-old would do, and adopt her!
ON WHOM THE AXE FALLS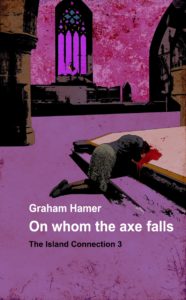 On Whom the Axe Falls, the third book in the Island Connection series examines a different aspect of life and a different aspect of the Isle of Man, which is an island that wallows in magic, myth and legend like a hippo wallows in a mud bath. And maybe, just maybe, one of our well known characters will find romance!
CHINA IN HER HAND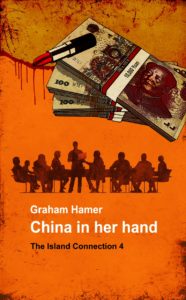 In the fourth book in the series, China in Her Hand, we explore personal relationships, many of which are still taboo to some people. Our main characters are two strong women who work together to overcome an old enemy. But they have a little help from an unusual source, which doesn't become apparent until the final chapters.
DEVIL'S HELMET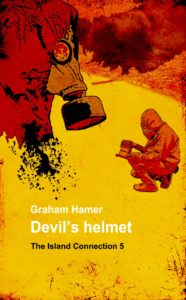 Devil's Helmet is the fifth book in the 'Island Connection' series. A disgruntled army Colonel threatens the island with the most toxic chemical agent ever synthesized. But worse is yet to come as an even more dangerous threat becomes apparent. The Devil's Helmet is the code name for a toxin that is so lethal it could wipe out the whole population of the Isle of Man. And the man who is going to release it is never what he seems.
THE VICAR'S LOT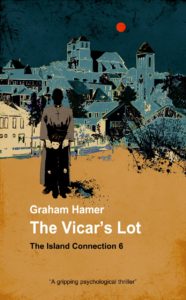 After Devil's Helmet, we take a break in pace and watch as Sarah and her new police partner are whisked away to The Dordogne area of France. The Vicar's Lot follows a character who has made a couple of brief appearances in previous books but who has remained a somewhat enigmatic force. The Dordogne becomes a killing ground when The Vicar turns up. But is that such a bad thing?
CHICKEN ROCK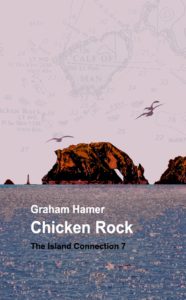 In the seventh book in the 'Island Connection' series, Chicken Rock, we return to the Isle of Man and find Sarah and her new police partner Penny stranded in a deserted lighthouse in the middle of the Irish Sea. Deserted, that is, except for a dead body. How will the women get back to dry land and who put the body there? Questions that you can discover the answers to when you read the book.
THE PLATINUM PIRATE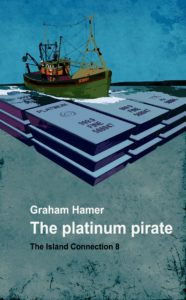 The eighth book in the Island Connection series is called The Platinum Pirate and is based again on the Isle of Man. Al Callow leads a group of people who steal £15 million of platinum. But all is not as it seems, and Al's wife, Paula, has other ideas. Craig, a hard-drinking, hard-hitting Australian tries to steal the platinum but Al is wise to him as Craig soon discovers. And while everybody is chasing their tails, Al and his new love, Carla, are having a ball.
PICASSO'S SECRET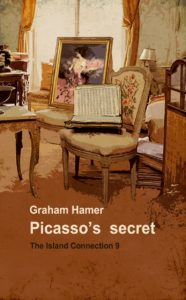 The ninth book in the Island Connection series is called Picasso's Secret. A valuable painting has disappeared and Penny Chakyar is tasked by her chief constable with finding it. Meanwhile, twins Brian and Sue Hodgetts are increasingly unhappy with their court-appointed guardians. But nowhere near as unhappy as Elvis and Ozzy who roll a van loaded with stolen goods and find themselves in jail awaiting trial. Meanwhile, Maddi and Jason are caught in a compromising position by Boris, who has taken incriminating photos on his cell phone. While he's doing that, Daisy Norwood has a few too many vodka and tonics for breakfast and sets fire to her house, exposing the secrets in her cellar. It's just another tale of life on 'The Island' where the loose ends come together at the end.
TRAVELLERS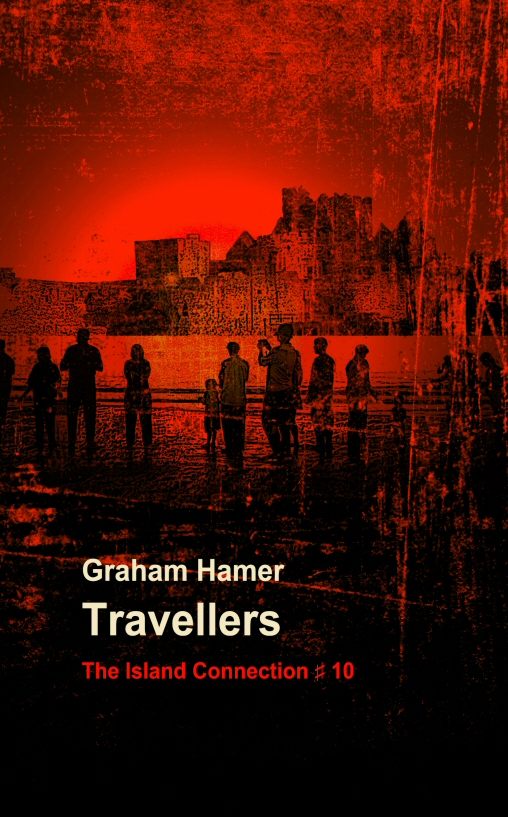 Travellers is the tenth book in the Island Connection series. Unknown and unseen guests have remained hidden for millions of years until their accidental discovery revives their chances of survival. But what will they do with their new-found freedom, if indeed they can escape their prison? The discovery of a mysterious pod that glistens black during the day and glows red at night sets people's imaginations running wild. Soon, the mysterious object becomes the focus of attention for the world's media. But does the pod contain anything? And if so, what? What are Travellers? Some people know the facts, but they dare not speak out. "I wonder what people would think if they knew what we were enabling?" she said. "I think they would string us up quicker than you could say 'traitor'," the tall man replied. "I don't suppose that many would realise that we are gambling with the future of the planet."
FLINT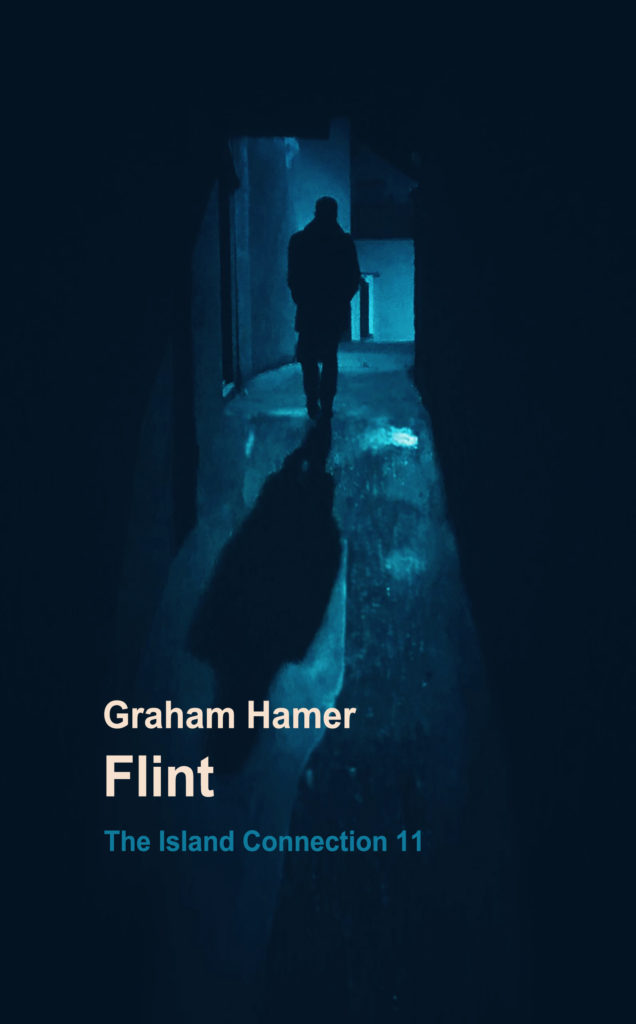 Flint is again set on the Isle of Man where the body of a woman is found with a camping knife through her eye. The island's law enforcement officers are left scratching their heads. With no fingerprints and no DNA to help them, the murder becomes even more confused by a series of seemingly meaningless clues, left behind to taunt them. Nobody saw the killer come. Nobody saw the killer go. And there is no apparent motive. When a second body is discovered a week later, more clues are left to ridicule the police and lead them down even more blind alleys. But why? What does the killer want? What's he hoping to achieve? What's the end game? After the third murder, the answer becomes clear and the final outcome is even more bloody and pernicious with a lethal stand-off that only he controls. Flint is a story of murder, of mystery, and of suspense that ends with the death of…
JANNA'S QUEST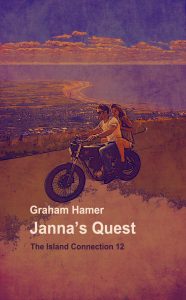 Janna is fourteen going on twenty-four. She is tall and athletic and sharp as a razor. But her grandfather has gone missing and Janna makes it her business to try and find him. She is helped by Oddball, an old friend of her parents. Oddball is forty-six and drives an1100cc Ducati Panigale the same way that he lives his life – fast and dangerous. Their partnership develops into a mutual quest to find Janna's grandfather – though maybe it's already too late.
ISLAND IN FLAMES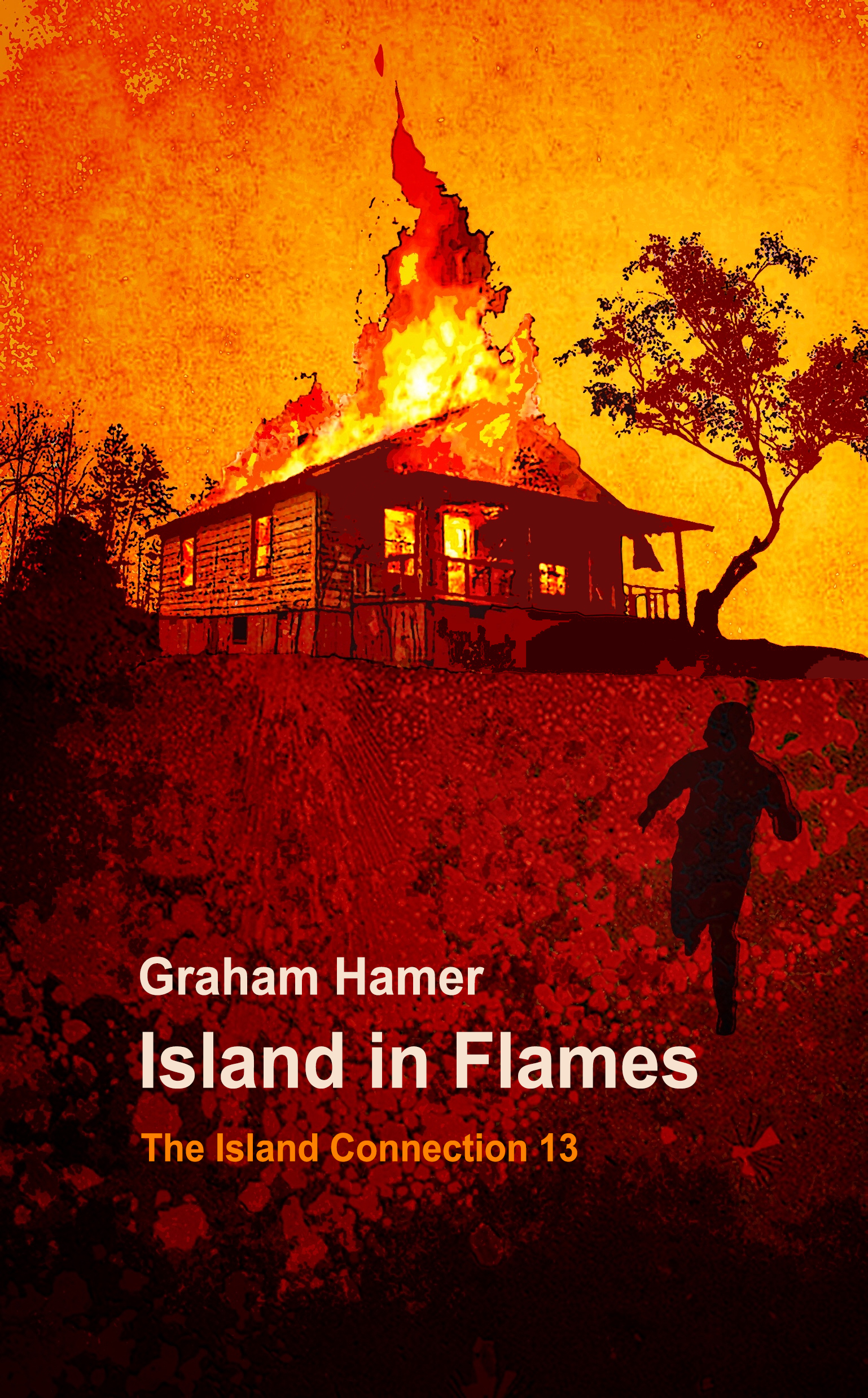 Island in Flames tells the story of a normally tranquil island that is rocked by a series of unexplained house fires. When the bodies of an old couple are discovered in the burned-out shell of their home, the tension increases as it is learned that it wasn't the fire that killed them.
Meanwhile, when Dick pays Rachel £300 for an hour of her time, Rachel has no inkling that he will be her last paying client. She never planned leaving this life in a pool of blood, but that's the way her partner found her a couple of hours later.
DOUGAL JOUGHIN'S LOST TREASURE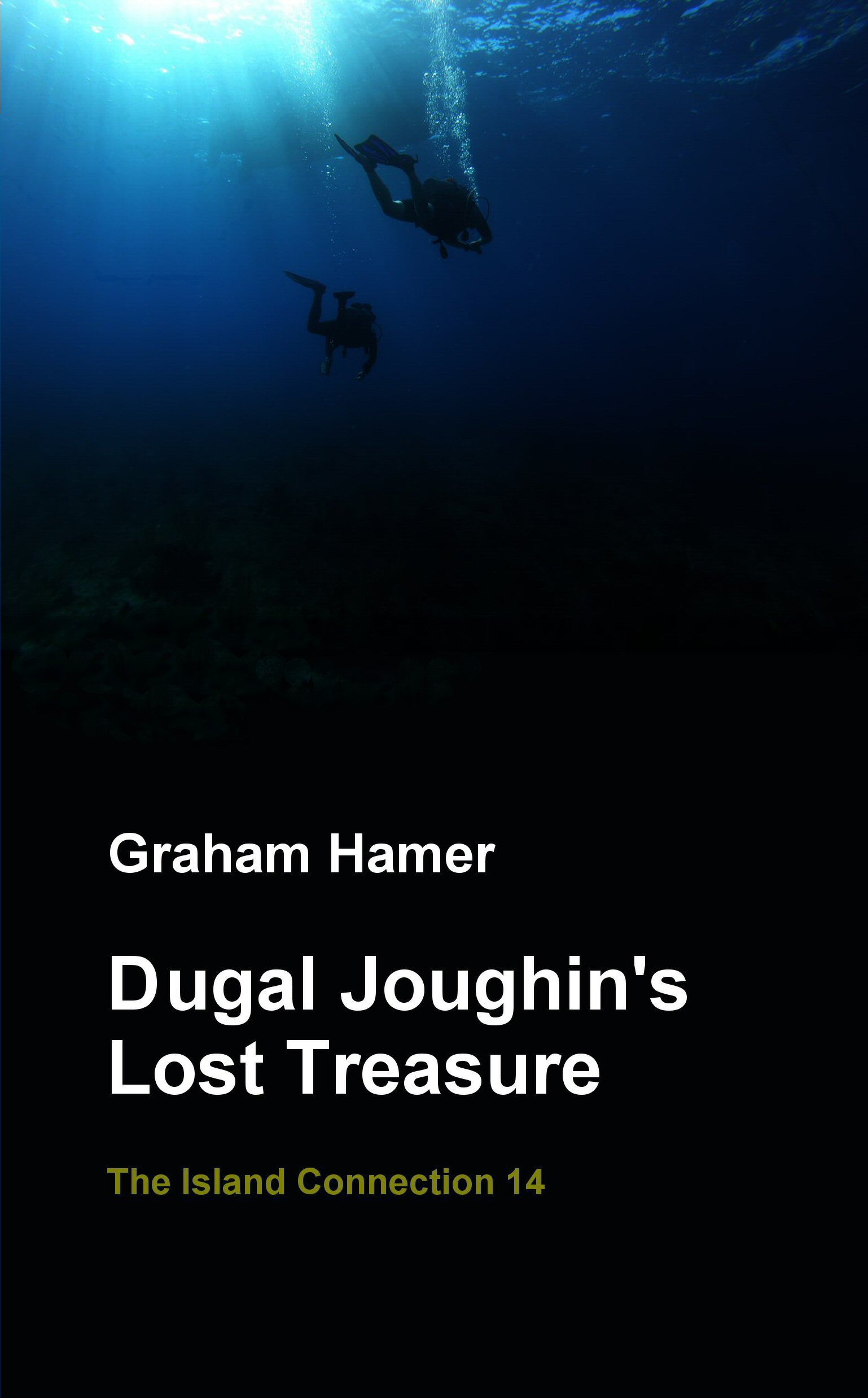 Dougal Joughin's Lost Treasure On the Isle of Man, one of the most effective smugglers was Captain Dugal Joughin who, as the customs men closed in on him, sank his treasures in the depths of Kilpheric Lake. Unfortunately he had no means of ever retrieving them. Today, Noah Callow does. And so he goes looking. But he's not alone because ruthless businessman Albert Lynch is out for blood, and sees this as a way to settle a longstanding debt. Throw into the mix a dead car driver and a couple of sexy business women, and you have all the ingredients for another humdinger of a plot.
STAGE EXIT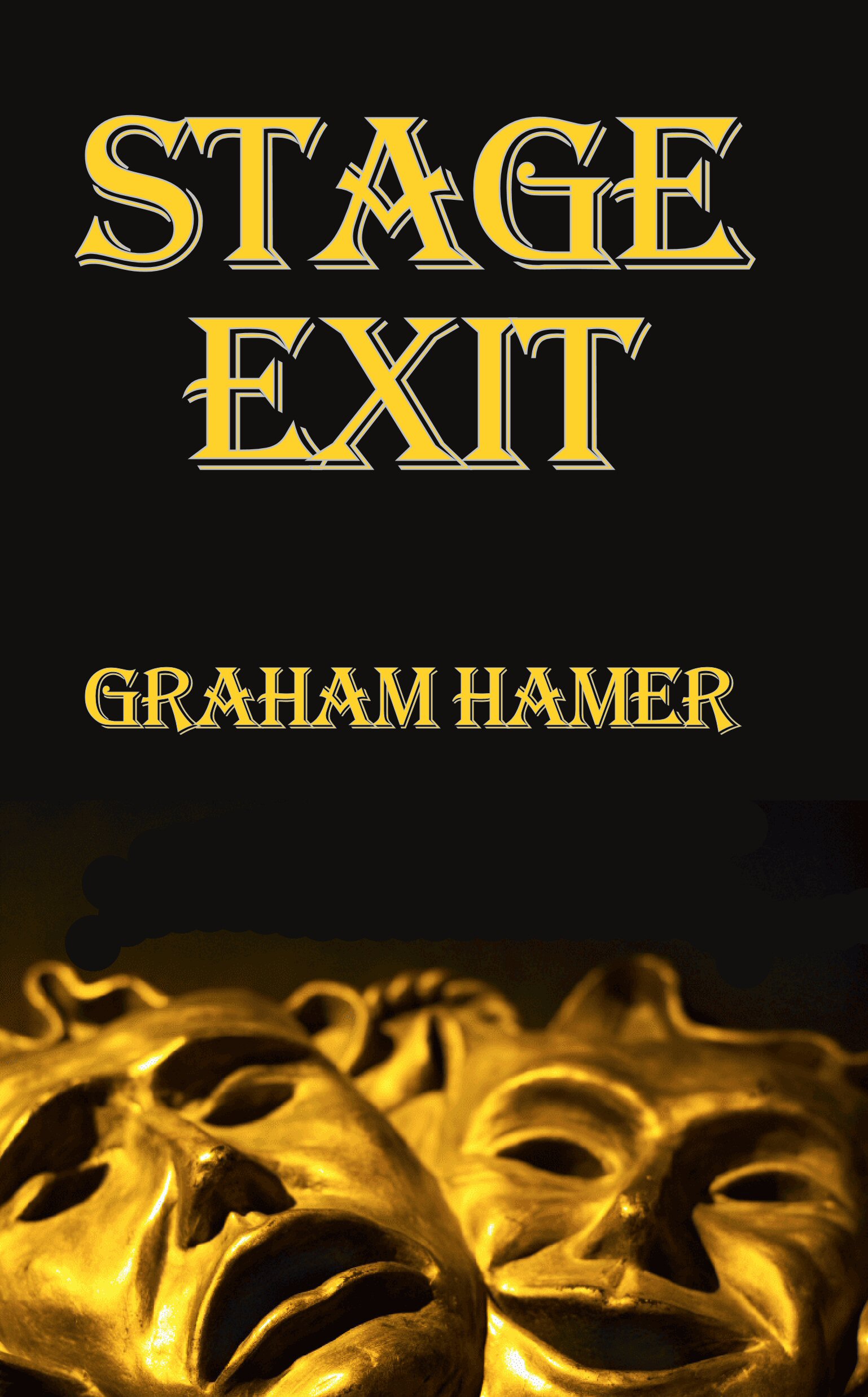 Stage Exit In the Isle of Man's Gaiety Theatre, Lenny Barlow is bludgeoned to death with a baseball bat in the men's toilets. But who's doing the killing? And why? Police officers Hannah Davis and Frankie MacEwen are left to investigate on their own as their detective inspector, Des Cartwright, slides deeper and deeper into an alcohol-fuelled haze. A story of intrigue and hidden agendas. People are seldom who they seem to be. Scores have to be settled. Eventually, the two police women discover who the killer is. But is it going to cost one of them her life also? There' only one way for you to find out…
Book cover designs by Bruno Cavellec, Copyright © Bruno Cavellec 2016-2019.
Images used and published according to the licence granted by the artist