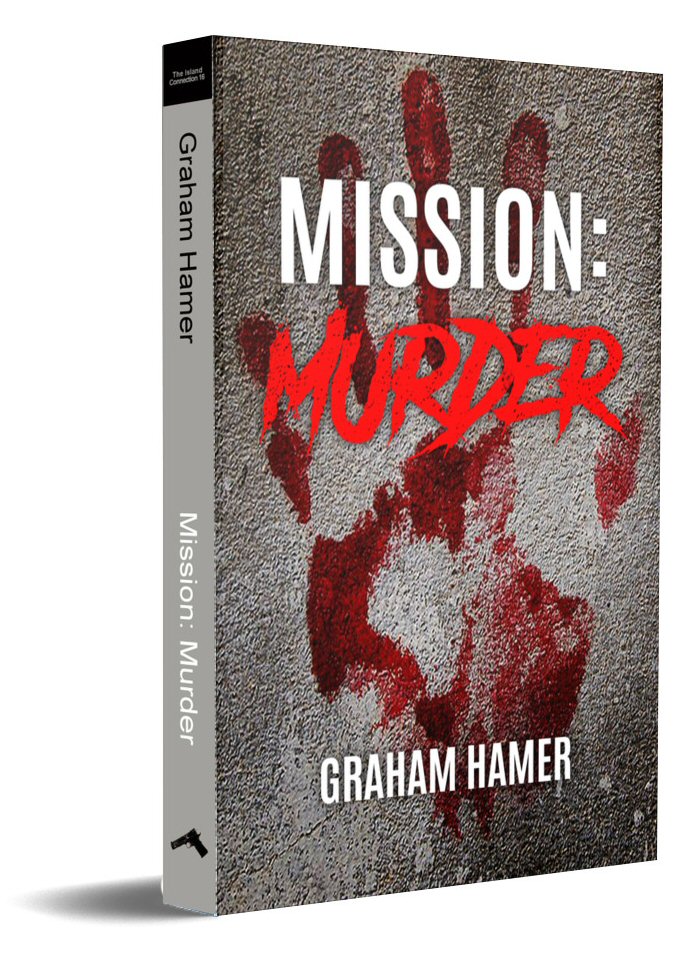 Mission: Murder – Alan McGee, the local butcher is found with a large meat cleaver buried in his head. It's not suicide, that's for sure. Detective Inspector Sarah Flemons is called out to investigate and soon teams up with DS Josie Armstrong and Constable Don Bailey to find the killer. The dead butcher was an active member of a local vigilante group, the Civic Mission, who are stirring bad feelings in the town by their over-zealous activities. Naturally, it is the first line of enquiry that the police team follow up on.

They soon discover that Mr McGee had been looking into a string of thefts in the area. Other members of the Civic Mission are quick to point fingers at Paddy Quirk – a one-eyed petty thief with a long history of 'borrowing' other people's belongings. But no sooner have the police enquiries begun, when another body is discovered. Now, Inspector Flemons' suspicions fall on members of the Civic Mission themselves, none of whom has an alibi and many of whom may have had a reason to kill.

Add into the mix an unsolved hit-and-run, a dominatrix and her transvestite husband, and a local ne'er-do-well whose lifetime achievement was to steal some garden gnomes, and you have the setting for a problematical case that takes Sarah Flemons right to the limit – quite literally.
MISSION: MURDER
Sarah made her way back down the stairs, turning off the lights as she went. At the foot of the stairs, she turned to her right and unlocked the door into the shop. Stepping through, she discovered that the light from outside, though fading into dusk, was still more than enough as it flowed through the two big shop windows that overlooked Michael Street. She ambled across the open space towards the service counter and display cabinet – now empty. A background hum caught her attention. It was the walk-in fridge where Alan McGee had stored the big sides of meat before dissecting them into saleable joints or cuts. The access was immediately behind the serving area and, out of curiosity, Sarah stepped to the wide metal door and pulled it open. A light switch glowed blue to one side. She tapped it with her knuckles, then shielded her eyes as two long fluorescents sprung to life overhead. Then she allowed her eyes to wander over the hanging joints of meat. There seemed to be less than there had been when she had first been here at the beginning of the week. Or maybe that was just a false memory.

As she reached out to turn off the light, a husky voice behind her said, "Inspector. Or should I just call you Sarah?" A shocking blast of electricity hit her in the middle of the back and reverberated throughout her body. behind her eyes, deep in the bones of her skull and the recesses of her brain. The pain seared through her, all the way to the back of her neck. It was the last thing she remembered before her head hit the cold concrete floor, sending her into her own personal oblivion.

Behind her, the familiar voice whispered, "The enemy waits for the perfect moment to attack – when you least expect it. Goodbye Inspector Flemons."