Graham Hamer's Books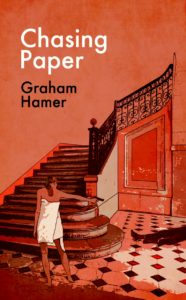 They say that we all have a book in us, and I always knew what my book would be about. During my time as a builder in Norfolk, I was royally done over by a man with no scruples who was more street-wise than me (he'd done it all before). It cost me dear and was a hard lesson to learn, but it also had the makings of a story (with embellishments and lots of additional material) so, during 1999 and 2000 with evenings to myself while my wife and I were separated by 200km of Dutch and Belgian autoroute, I put together my first tome, Chasing Paper; which was published in hard print and was still in print ten years later.
My second book, Walking on Water was penned shortly after Chasing Paper, but then the manuscript sat collecting dust for over ten years as I got on with other things. Eventually, in 2014, I dusted it down and revised it, and like all my books, it is now published in both Kindle and paperback format. You can get Walking on Water as a FREE ebook if you are happy to be on my mailing list.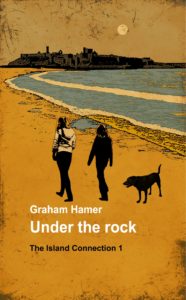 I'd grown to like many of the characters from the first two books, so my third book became the first of The Island Connection series. Under the Rock is a jaunt through some inlikely happenings where some of my imaginary friends came back out to play! When Jihadists take the Isle of Man's Chief Minister captive, you can expect sparks to fly – and they do!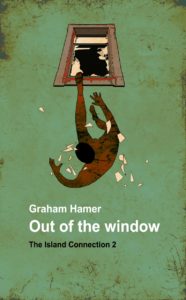 Two of my characters out of 'Under the Rock' took on a special life of their own and virtually wrote the second book in the Island Connection series, Out of the Window, on their own without me telling them what to do! It's two years after the Chief Minister was taken captive, but our two intrepid heroes come across someone of about the same age who is in a bad situation that is getting even worse. They do what any 16-year-old would do, and adopt her!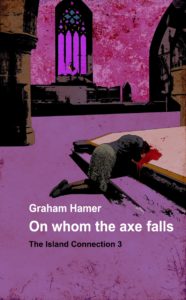 On Whom the Axe Falls, the third book in the Island Connection series examines a different aspect of life and a different aspect of the Isle of Man, which is an island that wallows in magic, myth and legend like a hippo wallows in a mud bath. And maybe, just maybe, one of our well known characters will find romance!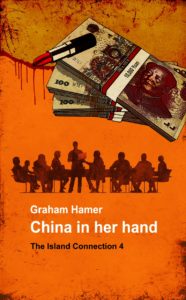 In the fourth book in the series, China in Her Hand, we explore personal relationships, many of which are still taboo to some people. Our main characters are two strong women who work together to overcome an old enemy. But they have a little help from an unusual source, which doesn't become apparent until the final chapters.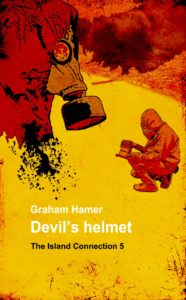 Devil's Helmet is the fifth book in the 'Island Connection' series. A disgruntled army Colonel threatens the island with the most toxic chemical agent ever synthesized. But worse is yet to come as an even more dangerous threat becomes apparent. The Devil's Helmet is the code name for a toxin that is so lethal it could wipe out the whole population of the Isle of Man. And the man who is going to release it is never what he seems.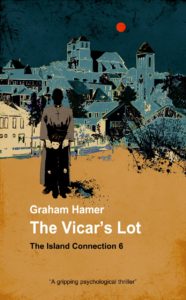 After Devil's Helmet, we take a break in pace and watch as Sarah and her new police partner are whisked away to The Dordogne area of France. The Vicar's Lot follows a character who has made a couple of brief appearances in previous books but who has remained a somewhat enigmatic force. The Dordogne becomes a killing ground when The Vicar turns up. But is that such a bad thing?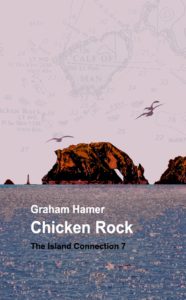 In the seventh book in the 'Island Connection' series, Chicken Rock, we return to the Isle of Man and find Sarah and her new police partner Penny stranded in a deserted lighthouse in the middle of the Irish Sea. Deserted, that is, except for a dead body. How will the women get back to dry land and who put the body there? Questions that you can discover the answers to when you read the book.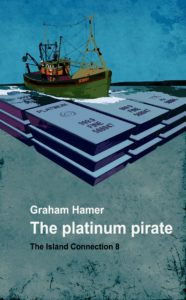 The eighth book in the Island Connection series is called The Platinum Pirate and is based again on the Isle of Man. Al Callow leads a group of people who steal £15 million of platinum. But all is not as it seems, and Al's wife, Paula, has other ideas. Craig, a hard-drinking, hard-hitting Australian tries to steal the platinum but Al is wise to him as Craig soon discovers. And while everybody is chasing their tails, Al and his new love, Carla, are having a ball.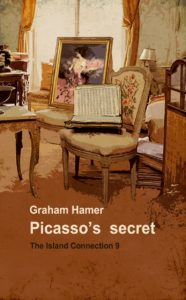 The ninth book in the Island Connection series is called Picasso's Secret. A valuable painting has disappeared and Penny Chakyar is tasked by her chief constable with finding it. Meanwhile, twins Brian and Sue Hodgetts are increasingly unhappy with their court-appointed guardians. But nowhere near as unhappy as Elvis and Ozzy who roll a van loaded with stolen goods and find themselves in jail awaiting trial. Meanwhile, Maddi and Jason are caught in a compromising position by Boris, who has taken incriminating photos on his cell phone. While he's doing that, Daisy Norwood has a few too many vodka and tonics for breakfast and sets fire to her house, exposing the secrets in her cellar. It's just another tale of life on 'The Island' where the loose ends come together at the end.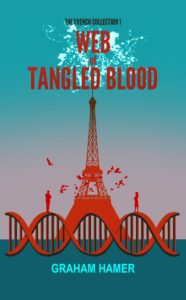 My wife and I are lucky people: we take the best from two different countries and two different cultures and meld it to suit our chosen lifestyle. So the next book to be released, began a series called 'The French Collection'. In Web of Tangled Blood the action takes place in Paris. The story stretches the nerves as Florence and Ken rekindle old feelings and old desires while they search for their lost son. But there is more than one elephant in the room as they struggle to understand their past. Meanwhile, Florence's brother is making life as difficult as he can and it is only by bringing Harry (Harriet) Lewis over from her home on the Isle of Man that Florence and Ken can begin to make sense of the mutitude of problems that beset them. But Harry has her own issues to deal with.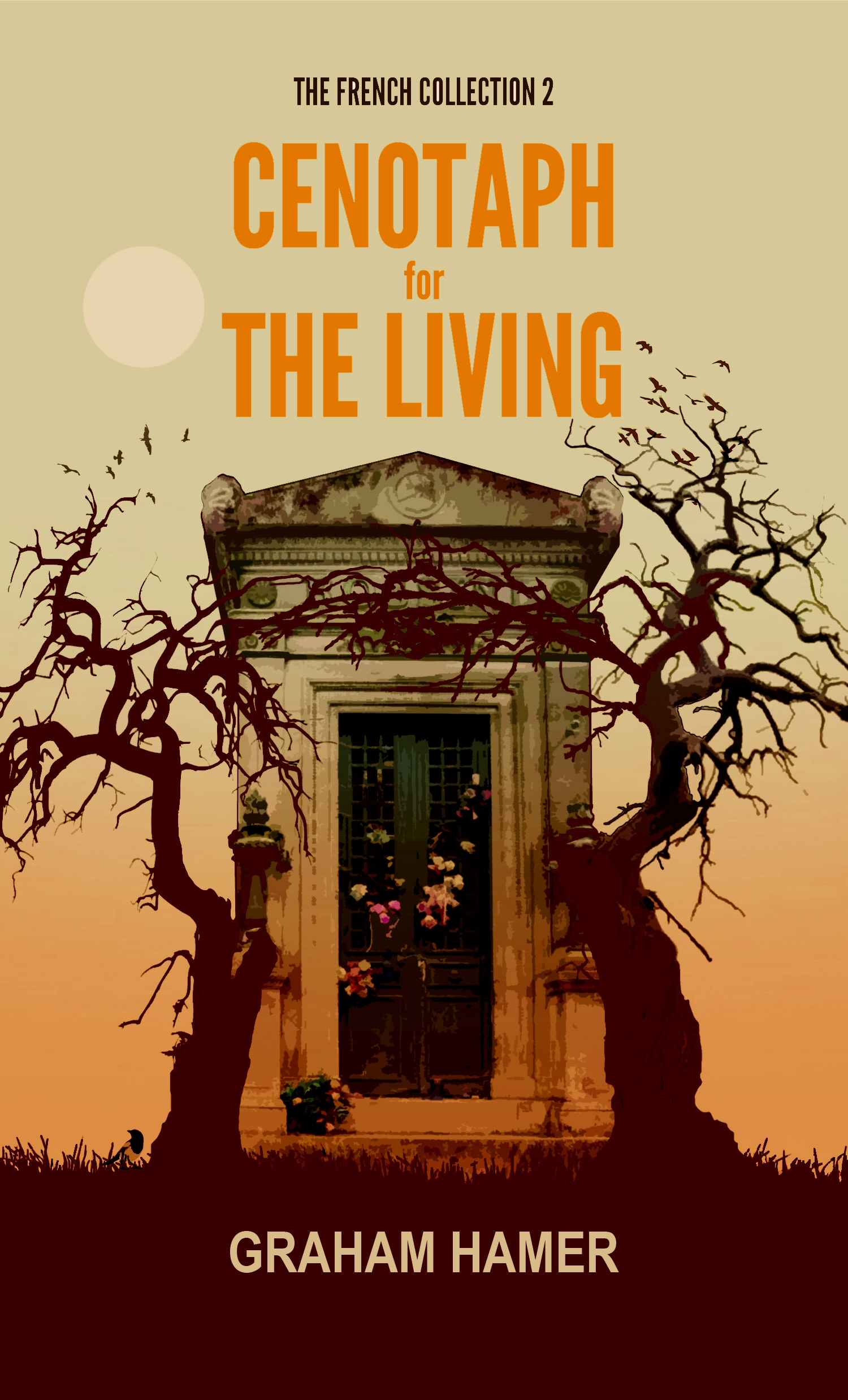 In Cenotaph for the Living we pick up where 'Web of Tangled Blood ends'. Tristan (Florence and Ken's son) is kidnapped by a group who are too close to the authorities to be challenged. Ken has only one choice, and that's to call for help from friends who are also former Special Service operatives. Can he and his friends find him before it's too late? They are pitted against dark and powerful forces, and Tristan has only days to live if they cannot release him. Are Florence and Ken going to lose their son for the second time?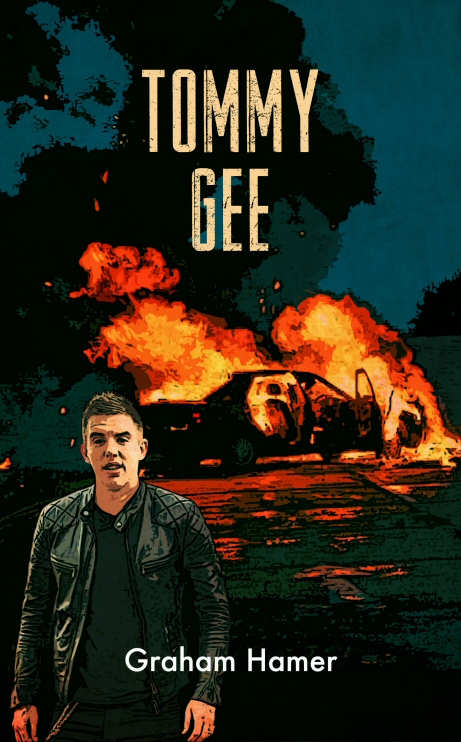 A book I was particularly pleased with was, Tommy Gee because Tommy is a real person (though maybe I took a load of liberties with his character and his choice of actions). It was fun to write and fun to see the real Tommy's face when he finally was given his own copy.
Tommy Gee's decision to spend a long weekend visiting his mother in King's Lynn, on England's east coast, leaves behind eight dead bodies and a suicide. Not that they were all Tommy's fault, but he seems to be a magnet for chaos and the unpredictable. Add to the mix, Tommy's sultry pickpocket sister and his gangly deranged half-brother, and you have the recipe for a frenzied few days. When two Romanian mafia bosses are stirred into the melting pot, along with a sexy bank employee with a cunning plan, things are likely to move from complicated to dangerous before you can turn the page.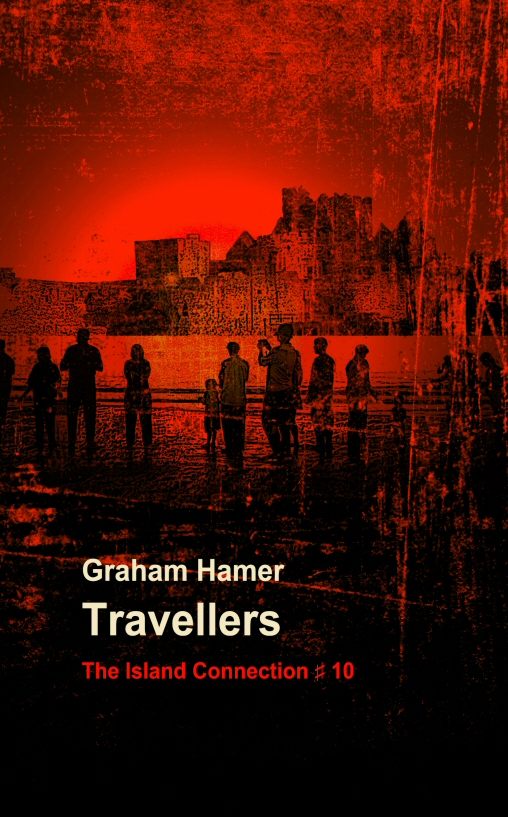 Travellers is the tenth book in the Island Connection series. Unknown and unseen guests have remained hidden for millions of years until their accidental discovery revives their chances of survival. But what will they do with their new-found freedom, if indeed they can escape their prison? The discovery of a mysterious pod that glistens black during the day and glows red at night sets people's imaginations running wild. Soon, the mysterious object becomes the focus of attention for the world's media. But does the pod contain anything? And if so, what? What are Travellers? Some people know the facts, but they dare not speak out. "I wonder what people would think if they knew what we were enabling?" she said. "I think they would string us up quicker than you could say 'traitor'," the tall man replied. "I don't suppose that many would realise that we are gambling with the future of the planet."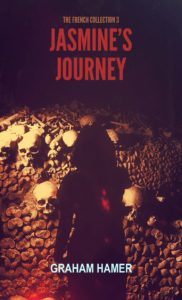 Jasmine's Journey tells the story of eight-year-old Jasmine Guichard who gets lost in the catacombs of Paris. Her disappearance triggers a sequence of events that she could never have imagined. And many that she will never know about. While she is trapped in the darkness, a contract killer arrives in the city to wreak revenge on a paedophile who made a mockery of the justice system. D.S. Robbie Allen and D.C. Benedict Blewett are dispatched from Liverpool to find the killer before he strikes again. But when D.C. Blewett spots their mark, his senior officer refuses to believe him. Meanwhile, Harry and Tristan are determined to find Jasmine and are helped in their efforts by a young nun who is not at all what she seems. Jasmine's Journey triggers the world's media to expose the wrong doing at the Daughters of Charity of Saint Isabelle of France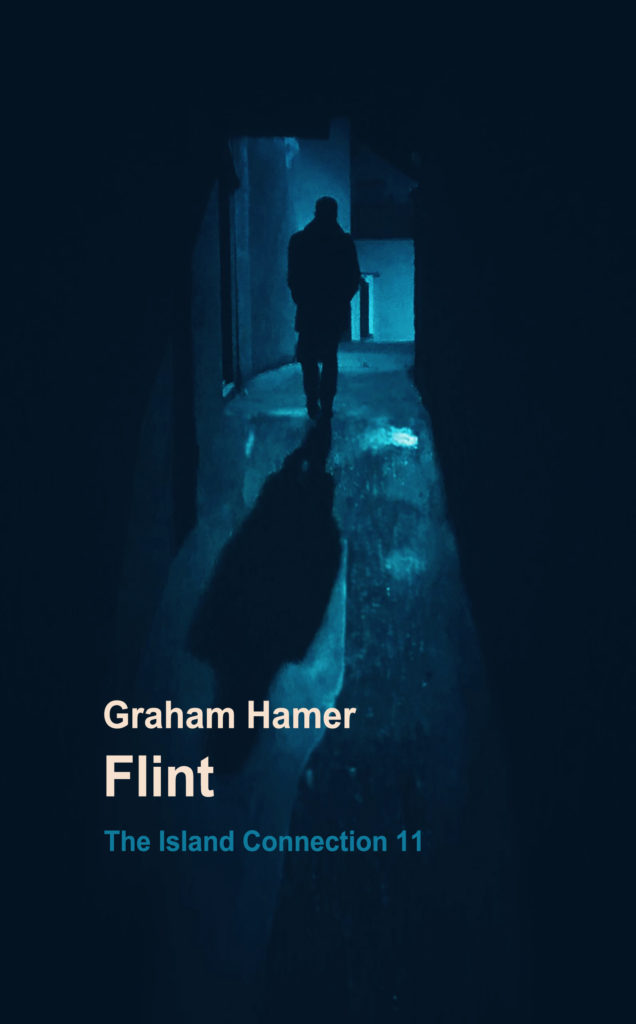 Flint
takes us back to the Isle of Man where the body of a woman is found with a camping knife through her eye. The island's law enforcement officers are left scratching their heads. With no fingerprints and no DNA to help them, the murder becomes even more confused by a series of seemingly meaningless clues, left behind to taunt them. Nobody saw the killer come. Nobody saw the killer go. And there is no apparent motive. When a second body is discovered a week later, more clues are left to ridicule the police and lead them down even more blind alleys. But why? What does the killer want? What's he hoping to achieve? What's the end game? After the third murder, the answer becomes clear and the final outcome is even more bloody and pernicious with a lethal stand-off that only he controls.
Flint
is a story of murder, of mystery, and of suspense that ends with the death of…
Book cover designs by Bruno Cavellec, Copyright © Bruno Cavellec 2016-2019.
Images used and published according to the licence granted by the artist