The "French Collection" series takes people who live and work (or otherwise) in France and puts them in situations where readers can get a flavour of the French way of life. The common thread is always the people, their characters, their hopes, their fears, their actions, good and bad.

Why France? I guess mostly because it's my home for six months of the year so it's simple to do any research I may need. Also, it's an ideal setting for many situations because it is seen as 'exotic' by many English language raders. In fact, it's not, it's just living life under a different political regime, and a different language, and with a different culture, and… er… yeah, okay, it's 'exotic'! I'm lucky in being close to Paris since there are many, many opportunities to research locations and customs that I can make use of in my stories.

One of my Island Connection books is entitled "The Vicar's Lot" and this too is set in France. However, it belongs to The Manx Connection series since it 's characters all come from that set of books.

While there is a common thread that passes through each book, you can read them as stand-alone books without losing any of the sense of direction. You can get more details using the menu at the side.
WEB OF TANGLED BLOOD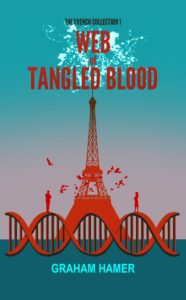 My wife and I are lucky people: we take the best from two different countries and two different cultures and meld it to suit our chosen lifestyle. So the next book to be released, began a series called 'The French Collection'. In Web of Tangled Blood the action takes place in Paris. The story stretches the nerves as Florence and Ken rekindle old feelings and old desires while they search for their lost son. But there is more than one elephant in the room as they struggle to understand their past. Meanwhile, Florence's brother is making life as difficult as he can and it is only by bringing Harry (Harriet) Lewis over from her home on the Isle of Man that Florence and Ken can begin to make sense of the mutitude of problems that beset them. But Harry has her own issues to deal with.
CENOTAPH FOR THE LIVING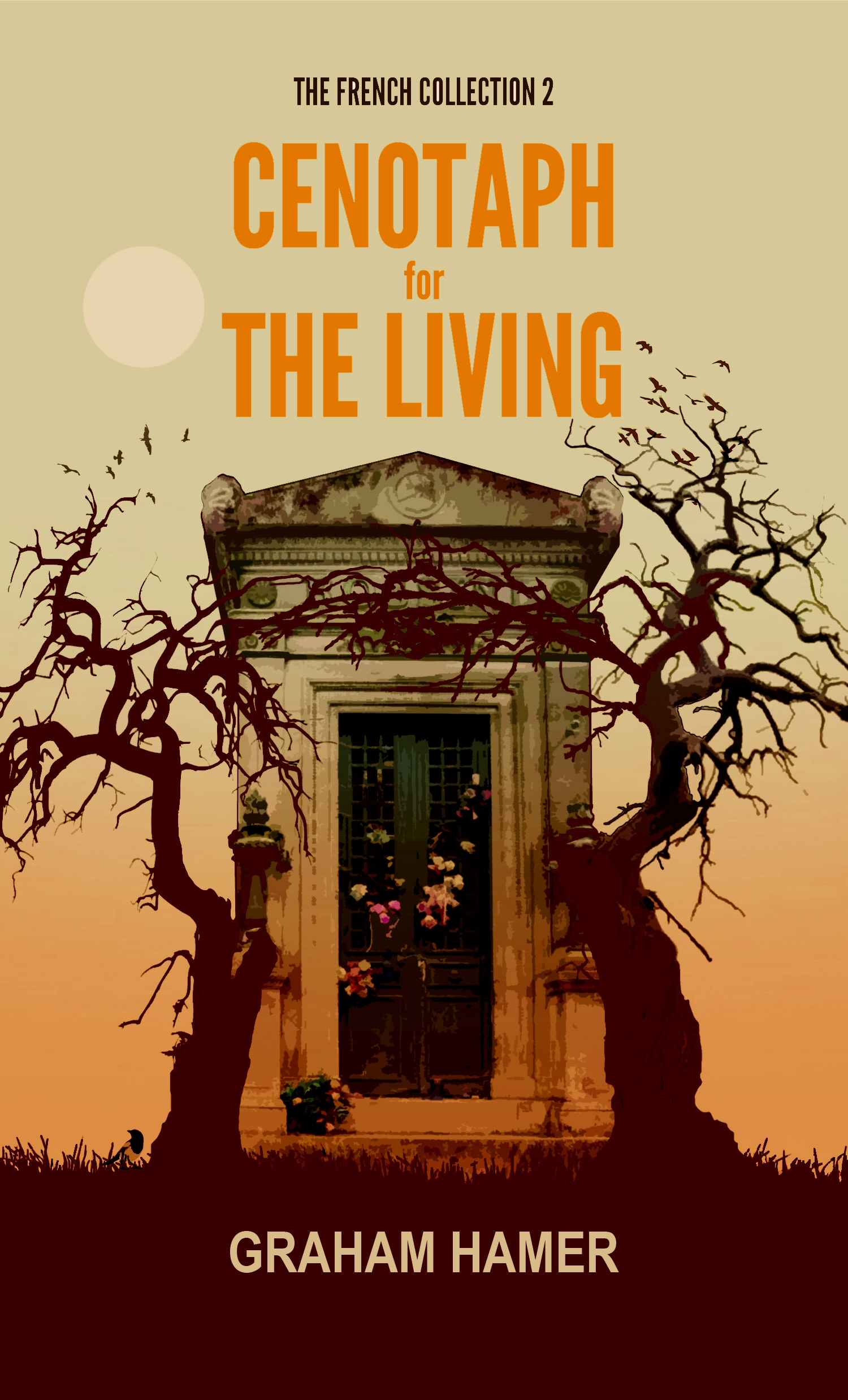 In Cenotaph for the Living we pick up where 'Web of Tangled Blood ends'. Tristan (Florence and Ken's son) is kidnapped by a group who are too close to the authorities to be challenged. Ken has only one choice, and that's to call for help from friends who are also former Special Service operatives. Can he and his friends find him before it's too late? They are pitted against dark and powerful forces, and Tristan has only days to live if they cannot release him. Are Florence and Ken going to lose their son for the second time?
JASMINE'S JOURNEY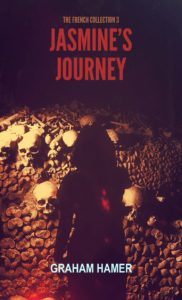 Jasmine's Journey tells the story of eight-year-old Jasmine Guichard who gets lost in the catacombs of Paris. Her disappearance triggers a sequence of events that she could never have imagined. And many that she will never know about. While she is trapped in the darkness, a contract killer arrives in the city to wreak revenge on a paedophile who made a mockery of the justice system. D.S. Robbie Allen and D.C. Benedict Blewett are dispatched from Liverpool to find the killer before he strikes again. But when D.C. Blewett spots their mark, his senior officer refuses to believe him. Meanwhile, Harry and Tristan are determined to find Jasmine and are helped in their efforts by a young nun who is not at all what she seems. Jasmine's Journey triggers the world's media to expose the wrong doing the Daughters of Charity of Saint Isabelle of France
TAKEN ON FACE VALUE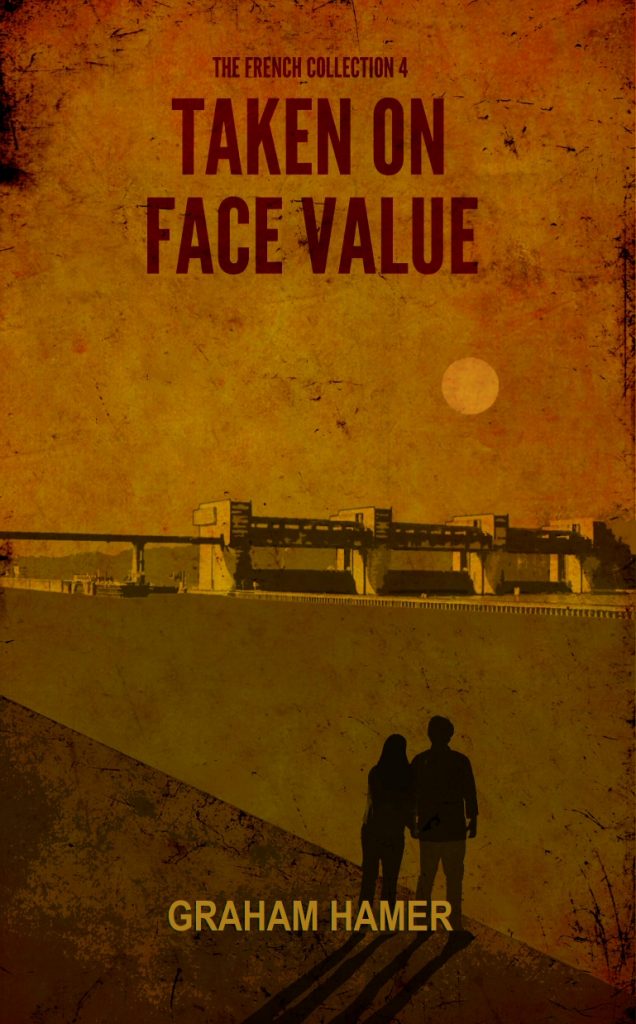 Taken on Face Value reprises Detective Benedict Blewitt and forensic pathologist, Nicole Dubourg, Benedict's fianceé. Detective Benedict Blewett has moved to France to be with Nicole, but death is never far from their door in this chilling story of murder and suspense.

Right from the start, Benedict's new boss, Lieutenant Jérôme Bérenger, makes no secret of his dislike of the English policeman. He presents Benedict with an impossible case – to find out what happened to a man whose rotting corpse has no finger tips, no face, and whose insides have been eaten by rats. It's a case that will take all Benedict's resources to solve.
NO FOOLING THE VICAR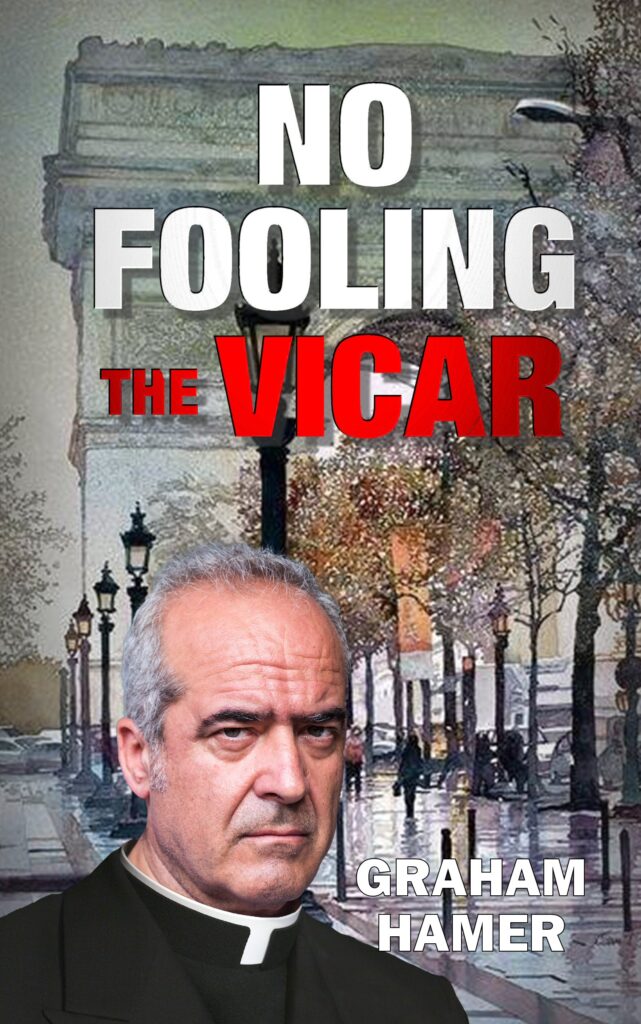 No Fooling the Vicar Meet The Vicar, a psychopathic contract killer, whose mission is to send sinners into God's welcoming arms. When he realises he's killed the wrong person, he sets about discovering where his real target is hiding. And, in a race to save the life of Hollie Stevens, so do the police. But The Vicar gets to her first. Can Hollie Stevens talk her way out of The Vicar's clutches? Nobody has ever succeeded before. And the only guidance she has had has come from a strange 'Intuitive' called Camille, and Atticus, a one-eyed black man